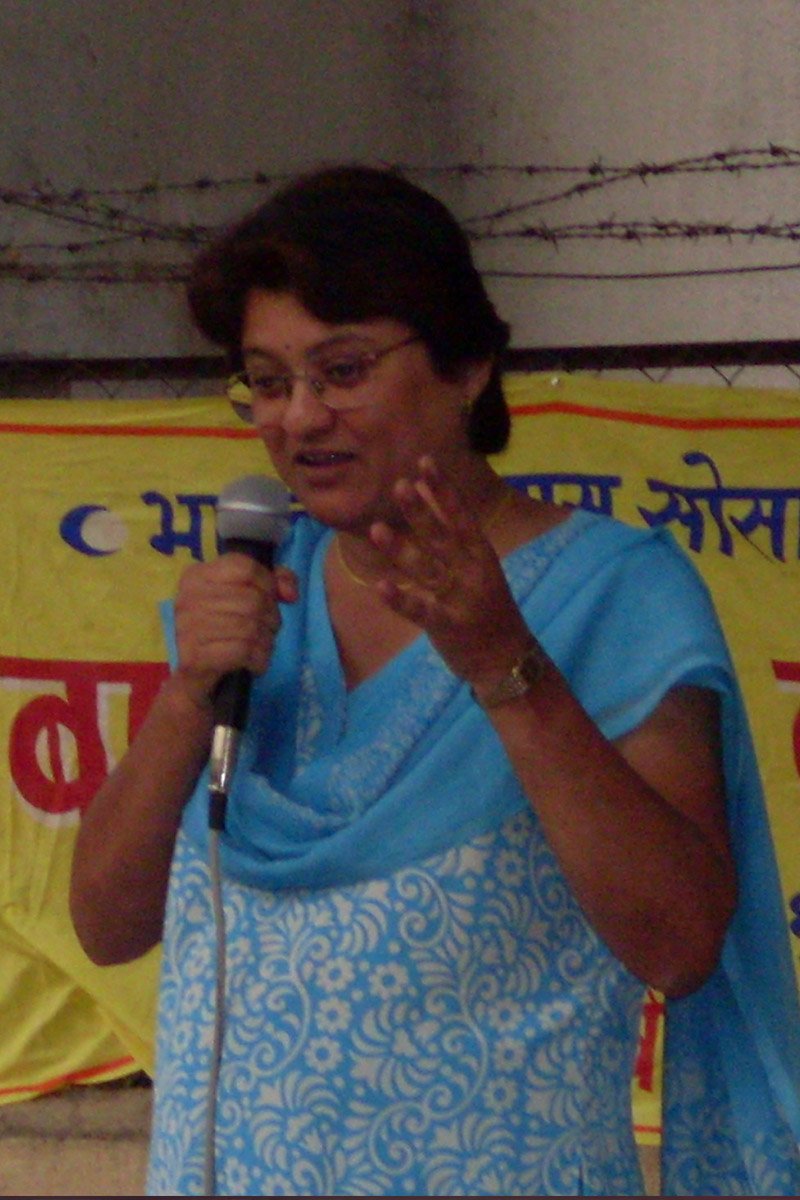 Hello! I'm Neelima Kirane
Relational Psychologist
Hello, I am Neelima. A Relational Counsellor and a Professional Writer. I practise Rational Emotive Behavioural Therapy (REBT). My journey towards understanding the depths of mind and intricacies of emotions began 15 years ago. For my Masters Degree, my research was in How children learn, Study skills and Parents' help in studies. Obviously, then the focus of my counselling was on Parenting, behavioural problems of children, Learning patterns etc. Based on that experience, eventually, I developed workshops like "How to study fast & effective", for students and  "Connecting with Children" for parents.
As an  enhancement to my counselling skills, I learnt Albert Ellis' Rational Emotive Behavioural Therapy.  REBT is in fact an approach that helps you identify irrational beliefs and negative thought patterns that may lead to emotional or behavioural issues. REBT also teaches how to modify those beliefs.  
After a few years of practising REBT on individuals and groups for variety of issues, I could locate some  common problem areas and developed a series of workshops like, "How to develop Emotional Awareness?", "Breaking the Stress", "How mind works?" etc.
These Interactions helped me understanding intricate needs of new generation which resulted into specially designed Pre-marital sessions, followed by workshops  for youths and couples like, "Friendship, Love, Breakup, Live-in, Marriage etc." and "Couple Intimacy & How to handle differences".
Recognition by Media
My work and experience in this field is appreciated and recognized across electronic and print media. Popular TV channels like IBN Lokmat, DD Sahyadri, Saam etc. have frequently invited me as a resource person for live phone-in programmes on related topics. I am a regular contributor to Loksatta (A leading Marathi daily by Indian Express group) and many other reputed newspapers and publications.  Also, I have conducted, written scrips for more than 25 Radio features.
Versatile Experience
My additional experience in various professional areas  helps me in understanding  different aspects of inter-personal relations across age-groups and professions. This experience ranges from Computer programmer – Systems Analyst to a pioneering venture in developing and exhibiting scientific toys all over India to working with organizations like Yashada, All India Institute for Local Self Governance, Department of Child and Women Welfare etc. for various educational projects.
Counsellor is

Not a Judge to decide Guilty or Not guilty

Not an Advocate to take your side

Not a Priest to preach about good and bad

He is a Friend, trained to observe subconscious mind and help

clear issues from the root.
I Work With Individuals, Couples, Families, & Groups
"I consulted Neelima mam for my educational and emotional issues. My experience with her was very helpful and I have always appreciated how comforting and understanding she has been throughout my therapy sessions. Apart from her empathetic nature she is one of the best therapists in Pune in my opinion."
Mrigendra S.,
Student, Pune/Jabalpur
[/db_pb_slide]
"We consulted Neelima Kirane mam for our marital problems. She helped us to understand the actual problems, realize misunderstandings between us. Her speciality is that, instead of giving ready solutions she made us find out our own solutions that have long lasting effects, we can use those techniques for new problems as well."
Dipti & Swapnil
Researcher Scientists, Pune
[/db_pb_slide]
"The Parenting in Lockdown & Emotional Awareness workshop was really excellent and it helped a lot to understand our concepts about Parenting. Time is getting changed and so Parenting. I will suggest to attend this workshop for all young Parents."
Prathamesh
Teacher, UAE
[/db_pb_slide]
"It was great session mam.. ...Thank you so much... From few days I was thinking that Parenting is the most difficult task in life... But after attending your session, I learned that it is the another chance to live my childhood again with my baby.. N I should enjoy that 😃. Yes I will follow all the things which you have told us in the session . You are so positive. This session was a gift from my Aunt. Thanks to her and it is a great idea to gift such useful session to your loved ones. I would definitely like to attend your other sessions.
Sharvari, Fitness Coach
Amaravati
[/db_pb_slide]
"My feedback on Parenting in Lockdown & Emotional Awareness Workshop 1. I felt that the content of the workshop was very correct for the topic. 2. The points discussed were really practical and as the implementation was also discussed, it was really helpful to bring it in daily routine. 3. Being a small number, we got a chance to express. 4. Experience and views of Neelima tai gave new approach of looking at parenting."
Deepti, Chinmay
Engineers, India /Qatar
[/db_pb_slide]
"What I started after the workshop is to focus on Must, Should and Could. The session had many take always. What I realised is instead of focusing on all at once , getting habituated to one then picking up on 2nd and so on will be useful. There is a lot to unlearn for us as parents. And hence starting with baby steps."
Adwaita, HR Professional
Bangalore
[/db_pb_slide]
[/db_pb_slider]
Contact Me
Ask a question or book an appointment below. 
Approach Learning Solutions, Royal Park, K.P.Kulkarni Path, Near Hotel Gourish, Apte Road, Deccan Gymkhana, Pune 411004
neelima.kirane1@gmail.com